April Golden
About April Golden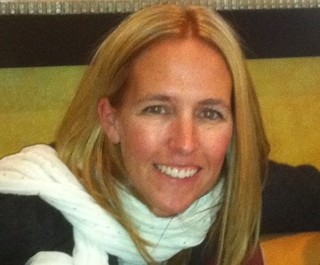 April started the family mastering business with her dad, John Golden in 1994. She has taken on many responsibilities of the business from studio manager to mastering engineer. She has spent thousands of hours working closely with her dad and learning almost everything about mastering from him. Her training in critical listening skills started when she was a kid when John would comment to her on recordings he was listening to. April found when she started working in the studio that mastering came naturally to her.
"I already had a foundation to build from, it was "in my blood". I combine my enjoyment of listening to music and feeling the meaning in each song with my technical knowledge to provide the best support for the music I am mastering. The best part of my job is that I love to help artists achieve their goals and dreams. When I hear how much someone loves their mastered album I am so thrilled and thankful I could help contribute in making it happen."
April is available by phone or email to help with any of your questions or concerns. She can provide valuable help in regards to music production and getting your music mastered and ready to release .
Contact Info
Selected Projects